PALMIRA web-center:
Êóëüòóðà è èñêóññòâî. Ïóòåøåñòâèÿ è òóðèçì. Îòäûõ è ðàçâëå÷åíèÿ.
Culture and art. Travel and tourism. Rest and entertainments.
---
The National Library of Russia
The National Library of Russia Head Office
---
Contact Info Return to CoverPage First Page Pictures Index
---
We cooperate with different publishing houses in Europe, Asia and America to produce facsimile editions of rare books and manuscripts; bibliographies, guides and catalogues; Library proceedings. Our publications prepared by the leading experts of the National Library are intended for the general public and scholars alike. You are welcome to collaborate with us!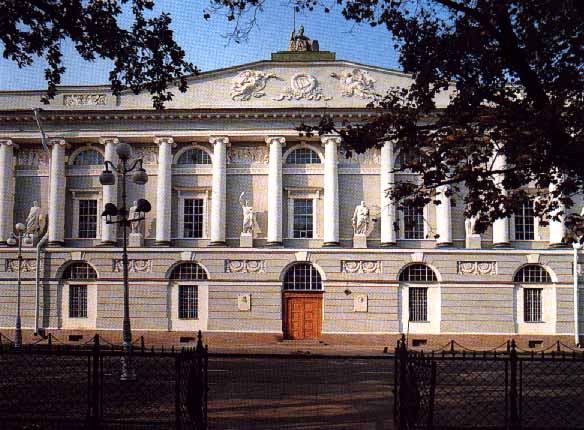 Head Office. 18, Sadovaya Street, Saint-Petersburg, 191069, Russia.
Phone: +7-812-310-2856
Fax: +7-812-310-6148
Director of The Library: Vladimir N. Zaitsev