Alexandrinsky Theatre actor N.Khodotov presented over 15,000 books to the library.

They are easily recognizable by the book-plates bearing the inscription "Alit lectio ingenium" - "Reading feeds the mind".

The Khodotov collection inclu-des, as well as theatrical literature and fiction, books on history, philosophy, religion, art and the natural sciences.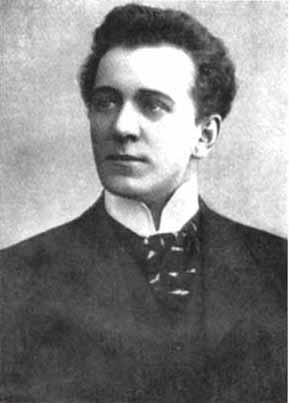 N.Khodotov (1878-1932). Actor of Alexandrinsky Theatre.