The Library bores many different names over the centuries:
1756-1889 - The Library of the Russian Court Theatre
1889-1917 - The Central Library of the Imperial Theatres
1917-1934 - The Central Library of Russian Drama
1934-1993 - The A.V.Lunacharsky Leningrad State Theatre Library
1994 - The Saint Petersburg Theatrical Library
The library's stock consists of more than 600,000 items.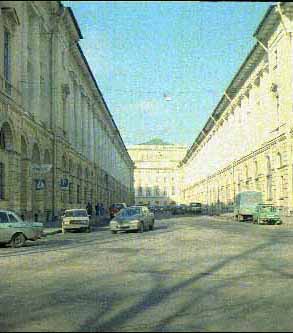 Theatrical Library. View from Zodchego Rossi street.